Christian Academy of Knoxville believes that all good gifts come from the Lord, including the creativity inspired by the arts. As such, we offer comprehensive and award-winning arts programs that span from elementary school to high school
Middle School
Choir
Piano Lab
General Art
Praise Ensemble
Drawing/Art Club
High School
Cafe PM (Variety Show)
Graphic Design
Photography
Advanced Photography
Fine Art
Honors Art
AP Fine Art
Guitar
Art Staff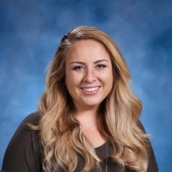 Hannah Seaver
Art
Greetings!
My name is Hannah Seaver and I teach middle school studio art, as well as zero period general art at the high school. I earned my Bachelor's degree from Carson Newman University and recently completed my Master's in Secondary Education at Tusculum University. In addition to teaching art, I also coach the middle school softball team and work as an assistant for the high school team.
I am in my second year of teaching at CAK and the past two years have been nothing short of fantastic. I am most grateful for the opportunity to enrich your child's knowledge of art history and help them develop their creative abilities, but most importantly I am excited to watch them grow as young people and encourage them along their faith journey.
Course Description
Studio Arts is a course designed to teach the basic elements and fundamentals of art. In this class we will develop our own personal skills and techniques as we explore the most influential artists and movements of art history.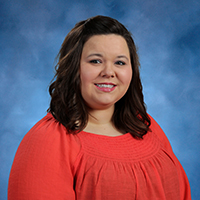 Ashley Zacher
Elementary Music K-2
Welcome to K-2 Music!
Pre and Kindergarten classes will be building their music library by learning a multitude of children's songs, nursery rhymes, folk songs, as well as traditional and contemporary Christian songs. We will begin to learn about our musical opposites: high/low ----- fast/slow ------ loud/soft ------short/long ------ as we dive into movement and instruments.
1st grade will not only learn new songs, but begin to use songs they already know to build rhythms, learn note names, create their own music, and play instruments. They will begin putting vocabulary words in place of our musical opposites. We will also learn to describe music through song play and movement.
2nd grade will continue learning new songs for their music library, naming and drawing new music notes, age appropriate vocabulary, music play and movement, as well as creating music on our instruments. They will begin to prepare for third grade by reading music on a staff, following along to music out of a book, and reading musical notation to play instruments.
I am excited to work with your children and explore many genres of music.
Blessings,
Mrs. Zacher